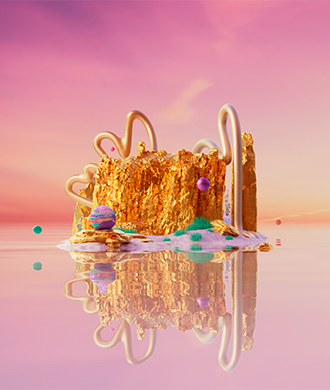 Labcon introduces a British LUSH Cosmetics to Poland
25 May 2022
Labcon creative agency launches British brand LUSH Cosmetics on the Polish market. Since March 2022 is being responsible for ongoing communication with the media and influencers, as well as creative solutions supporting the brand's digital presence – implementing a global marketing strategy for the brand.
LUSH decided to cooperate with Labcon thanks to the wide offer of activities introducing the brand to the Polish market.

"Lush is not an easy brand to understand. We want to challenge the beauty industry with our sustainable products and change its face with our campaigns. We create beautiful, fresh and handmade cosmetics, but also an ethical company and our values must be reflected in every communication. Traditional marketing is not for us. Especially for our human rights, environmental and animal protection campaigns, we need bold partners who are willing to break new ground with us. We are very pleased that Labcon brings this professionalism, experience and courage to successfully run our Lush Poland launch" comments Tobias Kruse, Lush European Digital Communication Manager.